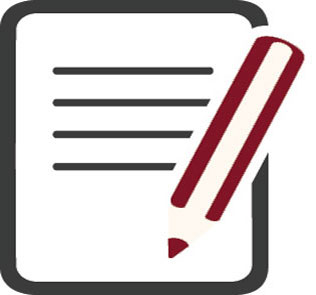 Durable Medical Equipment Credentialing
Sybe provides durable medical equipment credentialing service at an unbeatable price. Our service includes provider enrollment and primary source verification. We work with all specialties and assist with enrollment in all insurance networks (Medicare, Medicaid, and Commercial Insurance). Our credentialing solution fits any organization regardless of size or specialty. If you are a small or large company Sybe durable medical equipment credentialing service will keep you organized and up to date with out a hitch!
Our credentialing services includes:
Provider enrollment services for durable medical equipment entities (credentialing and contracting with health plans)
DME provider enrollment and re-validation services
Credentials verification for all types of DME providers as well as ancillary healthcare providers
Network management for health plans
Outsourced hospital privileging
Managed care contracting
Healthcare administration and DME consulting services
Our staff will work with any insurance companies to get your company providers enrolled with health plans and to maintain your providers credentialing files.
Benefits:
Keep all your credentialing information in one place.
Years of experience to navigate through the process of Medicare and Medicaid provider enrollment, Commercial Insurance Provider Enrollment, and other healthcare provider credentialing needs.
Status reports keep you up to date on the progress of your credentialing
You and your staff can focus on more important patient matters than dealing with enrollment paperwork
Joint Commission Credentialing Package (All Current Licenses, All Current DEA or CDS, Registration, NPDB , SAM, Board Certification if applicable, etc.)
Application collection services
Application completion
Data entry of paper applications
Ongoing monitoring services
Criminal background checks
Application mailing service
What is Durable Medical Equipment

Durable medical equipment is any medical equipment used in the home to aid in a better quality of living. It is a benefit included in most insurances. In some cases certain Medicare benefits, that is, whether Medicare may pay for the item. The item is defined by Title XIX for Medicaid:
(n) The term "durable medical equipment" includes iron lungs, oxygen tents, Nebulizers, CPAP, catheters, hospital beds, and wheelchairs (which may include a power-operated vehicle that may be appropriately used as a wheelchair, but only where the use of such a vehicle is determined to be necessary on the basis of the individual's medical and physical condition and the vehicle meets such safety requirements as the Secretary may prescribe) used in the patient's home (including an institution used as his home other than an institution that meets the requirements of subsection (e)(1) of this section or section 1819(a)(1)), whether furnished on a rental basis or purchased, and includes blood-testing strips and blood glucose monitors for individuals with diabetes without regard to whether the individual has Type I or Type II diabetes or to the individual's use of insulin (as determined under standards established by the Secretary in consultation with the appropriate organizations); except that such term does not include such equipment furnished by a supplier who has used, for the demonstration and use of specific equipment, an individual who has not met such minimum training standards as the Secretary may establish with respect to the demonstration and use of such specific equipment. With respect to a seat-lift chair, such term includes only the seat-lift mechanism and does not include the chair.
Other Sybe Medical Management services:
If you would like more information about Medical Billing, Medial Credentialing and other Sybe services please contact us at info@sybe.com, call 866-871-0399 or fill out the form below to find out more.